Looking for some interesting ideas to design accessories and jewellery for men? Gone
are the days where men's jewellery was limited and less attractive. These days, there is
so much you can experiment with jewellery designs for men. By creating leather
accessories for men, you can expand your collection and also reach out to a wider
market. If you are thinking of creating leather jewellery for men, here are some ideas that you
can check out. However, before you start designing the accessory, you need to decide on
what kind of leather cords you would prefer to use. You can get plain, flat, round, or
braided cords.
♣ Leather Necklaces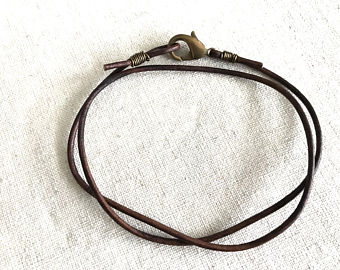 Funky or classy – there are different ways that you can play around with leather
necklaces for men. You can go for leather bands with stitched stainless steel chain for
that truly hip look. Use round or braided cords and attach them to different styles of
pendants.
♣ Men's Bracelet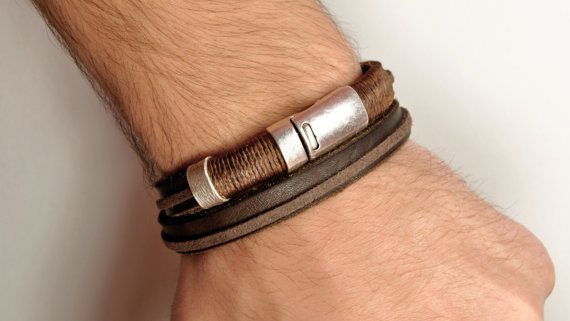 Leather bracelets are definitely trendy! The old-fashioned bracelet may just be a thick
band of leather that the wearer slides on the wrist. These days jewellery designers
experiment with different textures and shades of leather cords. They knot the cords in
various styles or braid them, affix charms and clasps to give it a truly urbanite look.
♣ Leather Cuffs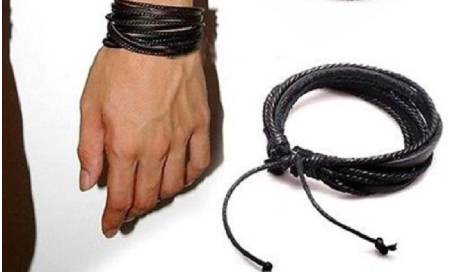 They're a big trend in men's accessories. Wide leather cuffs with metal snap on buttons
or buckles make a style statement. Experiment with different leather shades and
textures to create unique designs.
♣ Leather Rings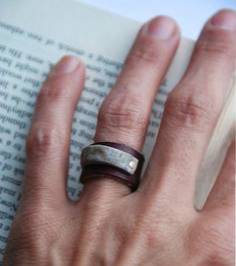 Rings made of leather are a great way to get the perfect boho look! You can add metal
rivets, buckles, stones, and more to add style to the leather rings.
If you are looking for affordable leather cords, magnetic clasps, rings, rivets, and other
accessories you need to make the leather jewellery, you can find everything in one place
– The Sun Enterprises.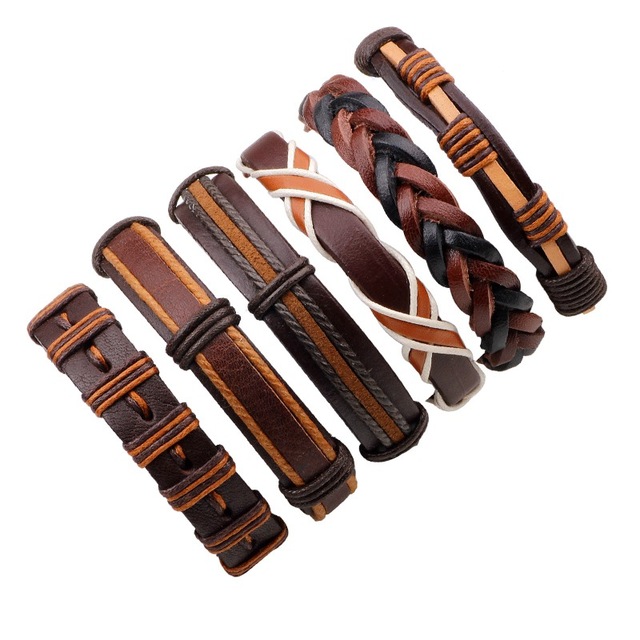 We have cords in various lengths, styles, textures, and colours
that you can choose from. We have plain cords as well as braided cords in different
lengths. Buy all that you need to make hip and trendy leather accessories for men at
affordable prices at Sun Enterprises